The Industry's First! FiberHome Releases 1.2T Optical Transmission New Product, Debuts at France's NGON Europe Forum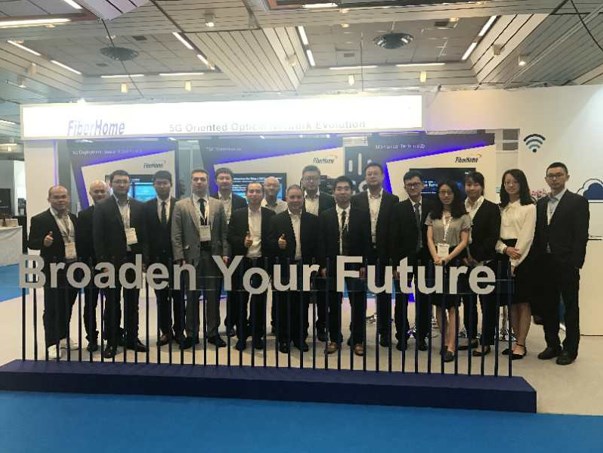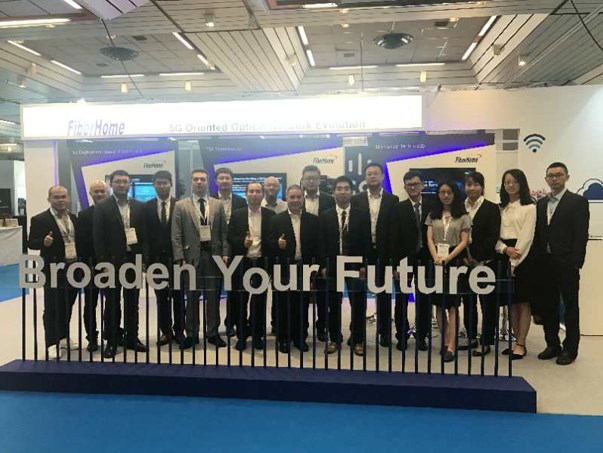 From June 26th to 28th (local time), the 2018 NGON&DCI Europe Forum was held in Nice on the Mediterranean coast of Nice, France. FiberHome, as the top five vendor in the world of optical transmission, debuted at the forum and released the industry's first single-slot-based slot 1.2T backplane POTN equipment FONST5000 N series, and dual carrier 1.2T optical service card, and conducted a power-up demonstration.
At the industry event, FiberHome used the theme of "5G Oriented Optical Network Evolution" to launch optical transmission products in Europe for the first time, demonstrating its strong technological innovation and independent research and development capabilities. With the coming of the 5G era, in the scenario where the core layer and the data center are interconnected, the ultra-100G technology is gradually maturing, and the commercial bell has been sounded. FiberHome's release of the new product is also very forward-looking.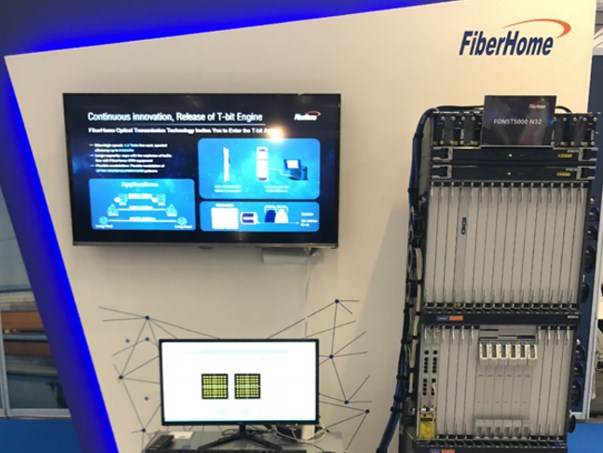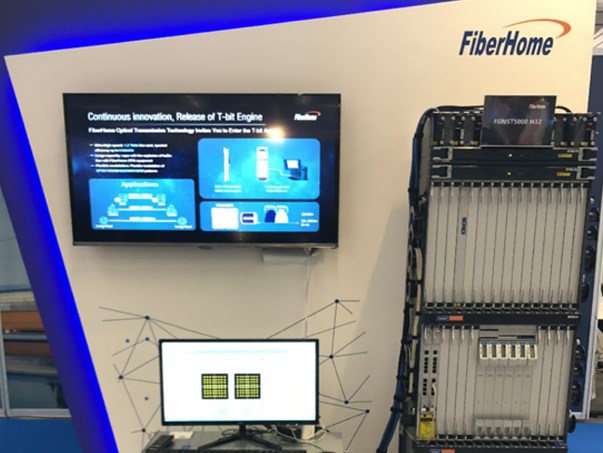 Larger capacity and larger bandwidth
The industry-leading dual-carrier 1.2T transmission rate and PM-64QAM modulation format enable a single optical fiber to have a maximum transmission capacity of 40T and a transmission capacity increase of 30%. The new FONST5000 N32 platform from FiberHome can be used flexibly.
Flexible application scenario
Programmable line-side card, according to different application scenarios, can switch the single carrier rate flexibly from 100G to 600G. It can adapt to long-distance, metropolitan area, data center interconnection and other typical application scenarios to maximize the balance of transmission capacity and the contradiction between transmission distances.
Leading 3D-shaping technology to improve OSNR
Combines the industry-leading 3D-shaping technology to optimize the modulation scheme based on link characteristics and data streams by shaping the constellation shape and points, improving signal-to-noise ratio, improving energy efficiency, suppressing nonlinear effects, and improving transmission. The distance makes super 100G technology meet commercial standards.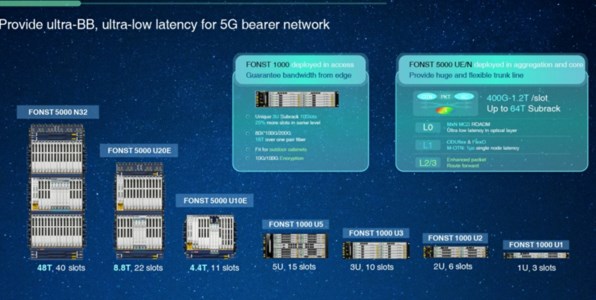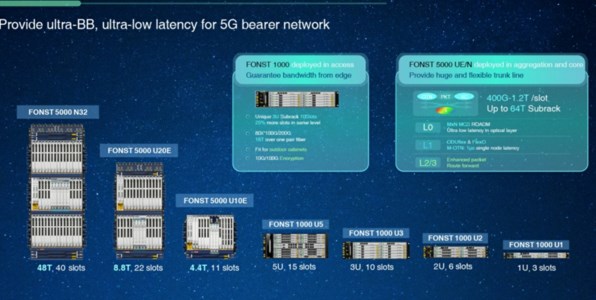 At the same time, FiberHome demonstrated its FitHaul bearer solution for 5G, building an optical and IP converged end-to-end network infrastructure, with five key characteristics of Good Scalability, Good Working, Good Orchestrating, Good Reliability and Good Decoupling, in line with the general requirements of most of the current customers. The advances in Sipho, OXC, and clusters have also aroused the interest of customers.
Facing the future, FiberHome always adheres to independent innovation in the wave of technological innovation. It is advancing towards a bright vision of global borderless connectivity and looks forward to working with customers and industry partners to prepare for the new era of 5G.